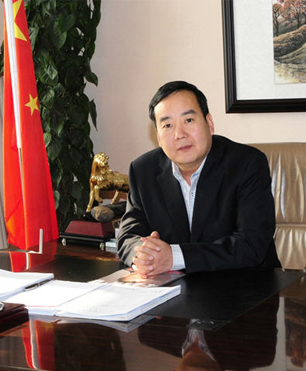 "On October 10, 2017, Henan Jinma Energy Company Limited ("Jinma Energy" or the "Company") successfully listed on the main board of the Hong Kong Stock Exchange, serving as a testament to the efficient implementation of the company's transformation alongside capital innovation, thus creating an unprecedented development opportunity for the company's business take-off. The listing hallmarked a new phase for Jinma Energy's operations, new impetus for the rapid development of the Company, as well as a new page for Jinma Energy going forward.
Jinma Energy is a people-driven enterprise catered to its shareholders, members of staff and the society as a whole. In reminiscence of more than a decade of development, we have been upholding the vision "Charting a Century-Long Course of Development for Excellence" since Jinma's establishment in 2003. We share the corporate values "Perseverance for Strength" and "Integrity and Thrive on Collaborations". Step by step, Jinma Energy has emerged to become a leading coke producer and processor of coking by-products in the coking chemical industry, and created a unique competitive advantage and corporate culture base on our philosophy "Loyalty, Trust, and Corporate Social Responsibility".
A new starting point means new chances and goals. Jinma Energy will strengthen its leading position in the market and the industry with unfailing resolve. We will take active roles in international collaborations and consolidate corporate resources when chances arise, in order to realize transformational development. We will spare no effort in deepening clean energy business, to materialize the directional change from a coking producer to efficient clean energy services provider. The Company will also maintain close communications with investors, to listen to their concerns and suggestions, while also adhere closely to the requirements set out by the Hong Kong Stock Exchange for better corporate governance. Going forward, we strive to deliver better results to our investors, members of staff and the society.
Having shared the same goals with our investors and staff, it is my belief that Jinma Energy will thrive on the concerted efforts from all parties.